When entering a model is created in a database. Any number of representations of this model can be inserted and are automatically updated with the specifications of the model.Easy output of steel and mesh schedules, evaluation and further processing is made possible by storing the reinforcement elements in a database.
The use of intelligent parametric objects available for insertion of reinforcement in any CAD - drawing.Special 2 - or 3-dimensional objects as "scarf edges" are not required to, using the artifex - find building design or special features of the program, but using reinforcement.Special bending forms. Through a special non-standard forms, almost all special area of the reinforcement, such as tunnels or 3D reinforcement - forms are produced and laid.The high degree of automation and reduce the interaction between the representations of the time required for the installation and allow such input the creation of new positions by copying and modifying existing positions.
automatic Masstabsänderungen
Working with different STANDARDS is supported in several ways. Thus, the element representations are scaled to achieve the same model range of different magnifications. Otherwise, the size and distribution line of the texts are varied in order to work with layouts or spreadsheet files. An "input factor" allows the interception of lengths of differently scaled scarf edges.
Navigator helps you find out after reinforcement positions and allows a direct change from the search results.

Automatic connect the individual views of a reinforcement position.
About the type of input representations of reinforcement to control when creating a new presentation, whether it should be included as a new position in the steel list, or onlyan existing position to another show in another way (eg on average). Error-prone manual by linking the representations are thereby excluded.
Automatic updating of representations
Changes in number, bending shape, diameter or individual lengths are instantly updated on all linked accounts. Changes are thus easy, even in complex reinforcement drawings. The painstaking search for representations that belong together is eliminated. However, should this search be necessary to help intelligent search functions. Faulty steel lists due to missed changes are part of the past.
Automatic assignment of item numbers.
When entering or changing positions of reinforcement, the program checks whether a position is available with identical data and automatically assigns at all similar positions the same item numbers. The assignment of position numbers can also be controlled by various functions. Custom displays the item texts are possible.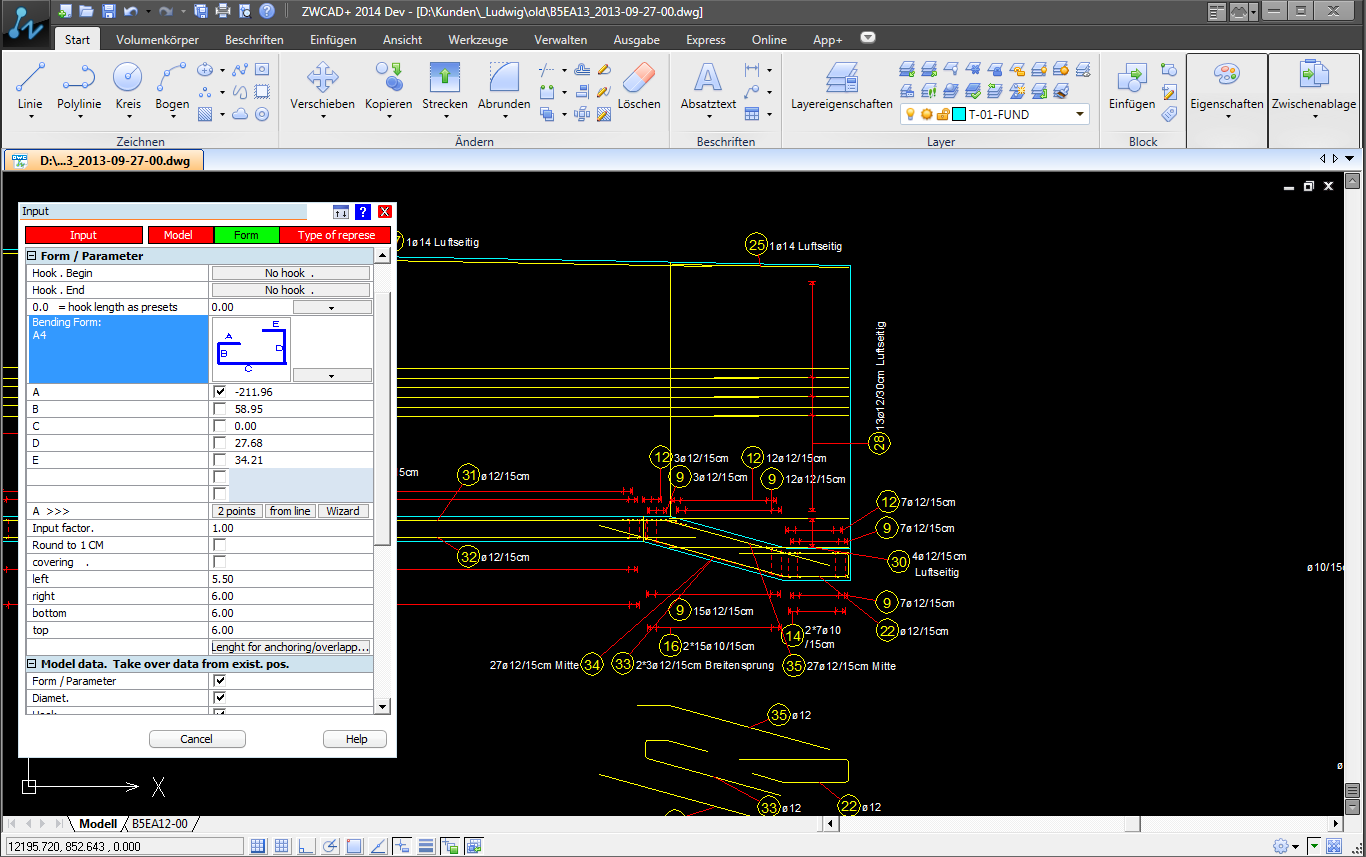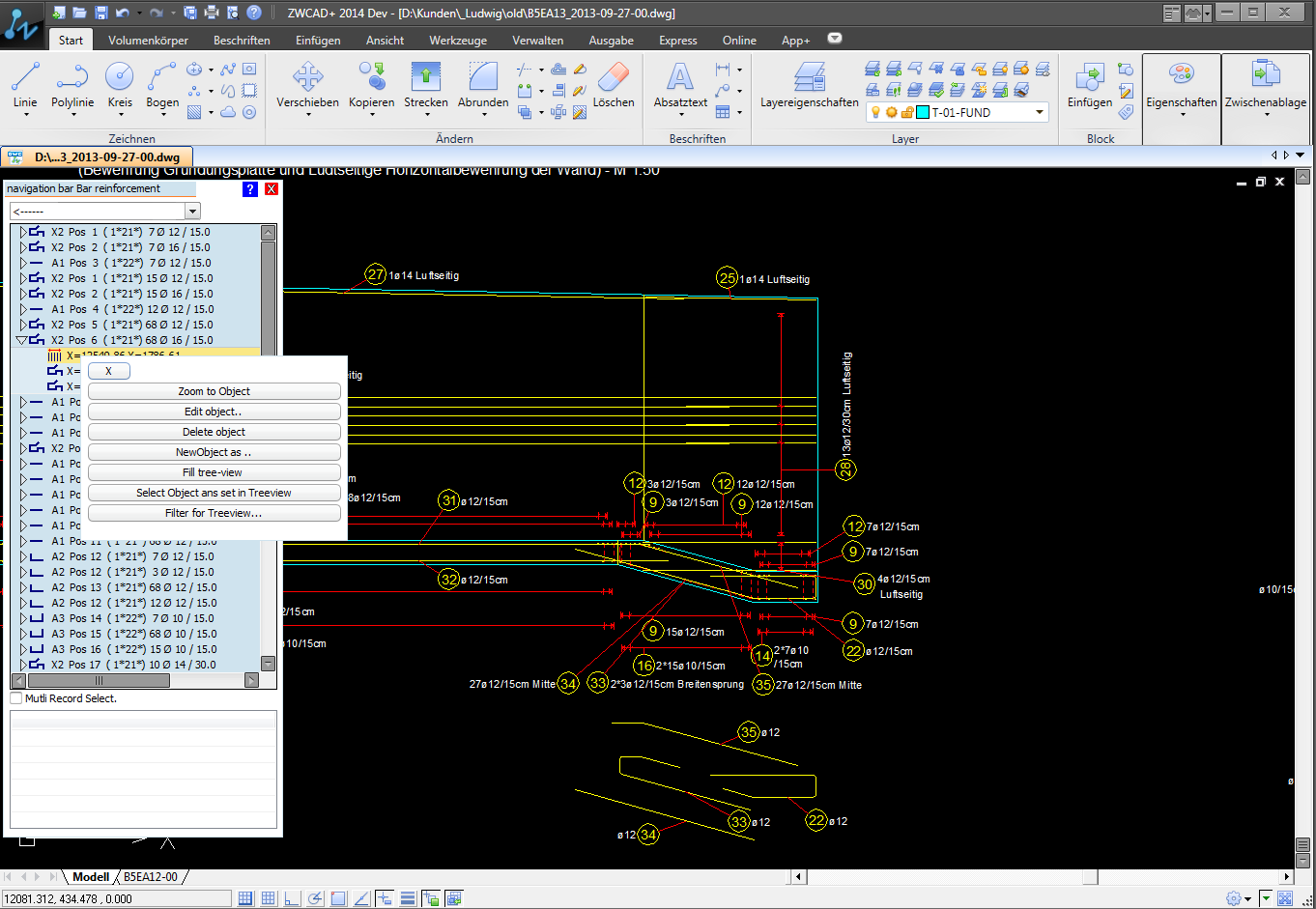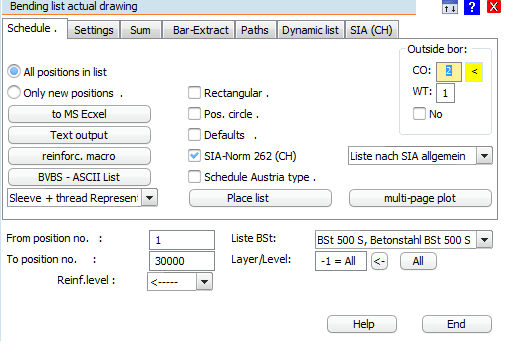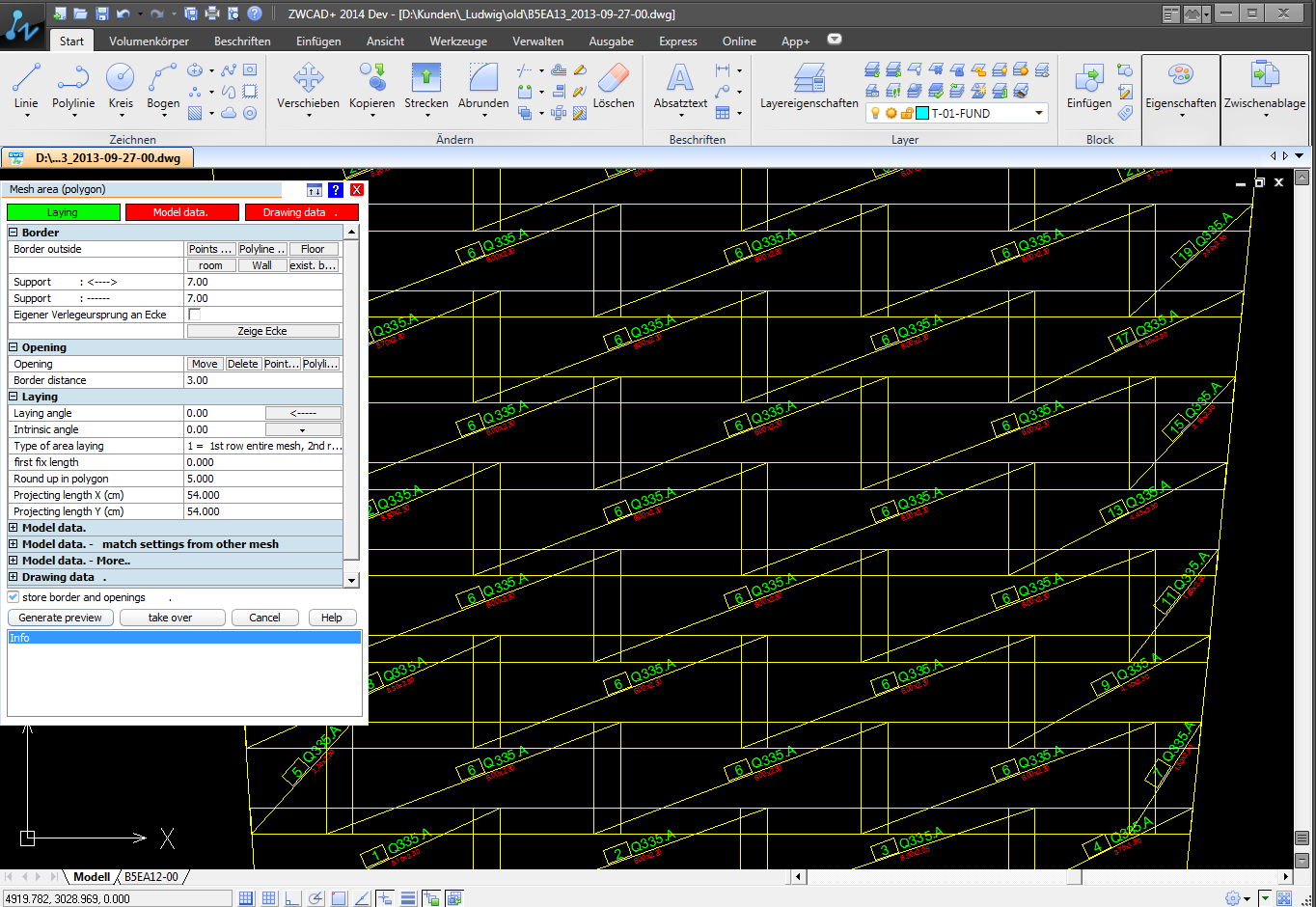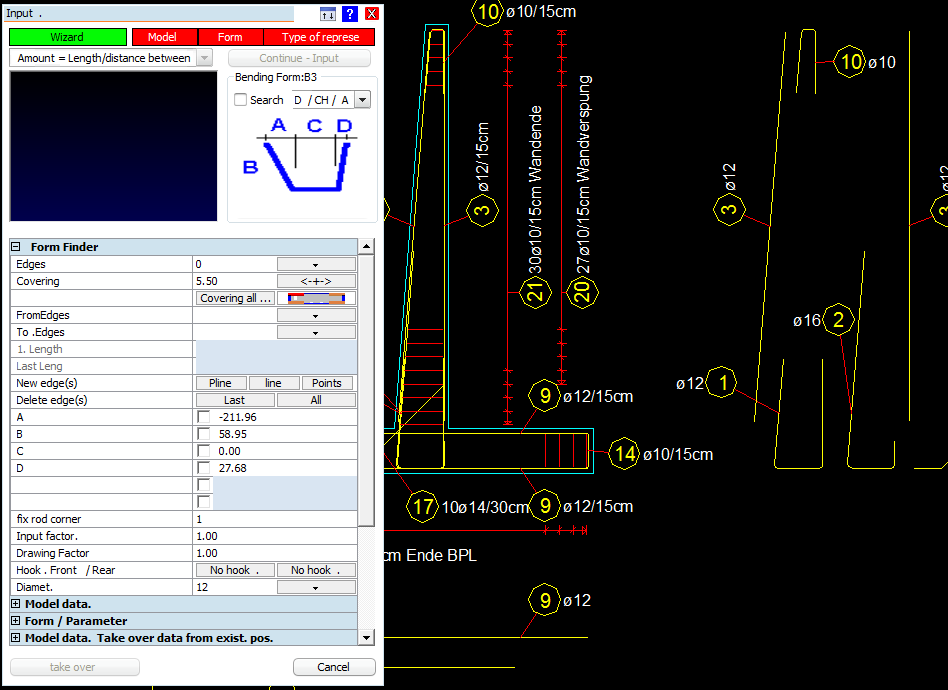 Company:
Website:
Contact person:
Phone:
Email: